HUNTING IN SPAIN
Hunt with us in Spain's most beautiful areas!
Would you like to hunt for ibex, wild boar or chamois? Or would you rather participate on a red patridge hunt? You can choose any of the mentioned hunts, we can guarantee you a fully organized trip, with well prepared guide and English speaking host. We are happy to book your flight ticket, as well as helping you to choose the most suitable hunting area. We will arrange your accommodation with full pension and offer extra programs, upon request,.
I'm interested!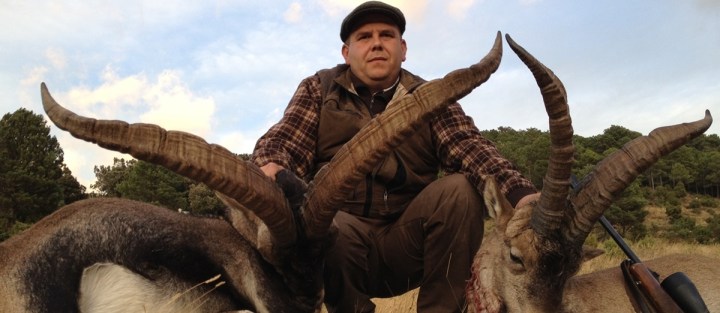 Beceite - IBEX
We are working with multiple hunting areas in Beceite, always depending on our hunters' requirements regarding the trophy.  
The Beceite Ibex has the biggest trophy from the 4 Ibex subspecies in Spain. Male's horns are big, wrinkled and ringed, rise vertically and lean out in a very open way; they have plane form with the tips up. The Beceite Ibex lives in North-East Spain, in Beceite and Tortosa Mountains.  
You will be guided by highly knowledgable rangers, guaranteeing your dream-trophy to be hunted. You can choose from ligher to more difficult terrain. The method of the hunting is the same as every mounting hunt, observing with binoculars and after have found the animal in target, you will be stalking closer to take a closer view of the trophy.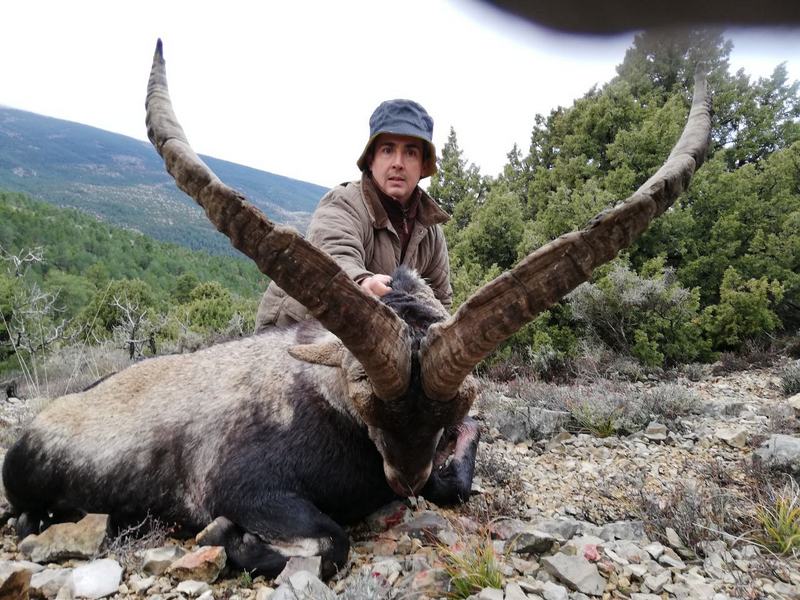 During the hunting you will be accommodated in high quality, clean, hotels, close to the hunting area, where you can relax and discover the local gastronomy.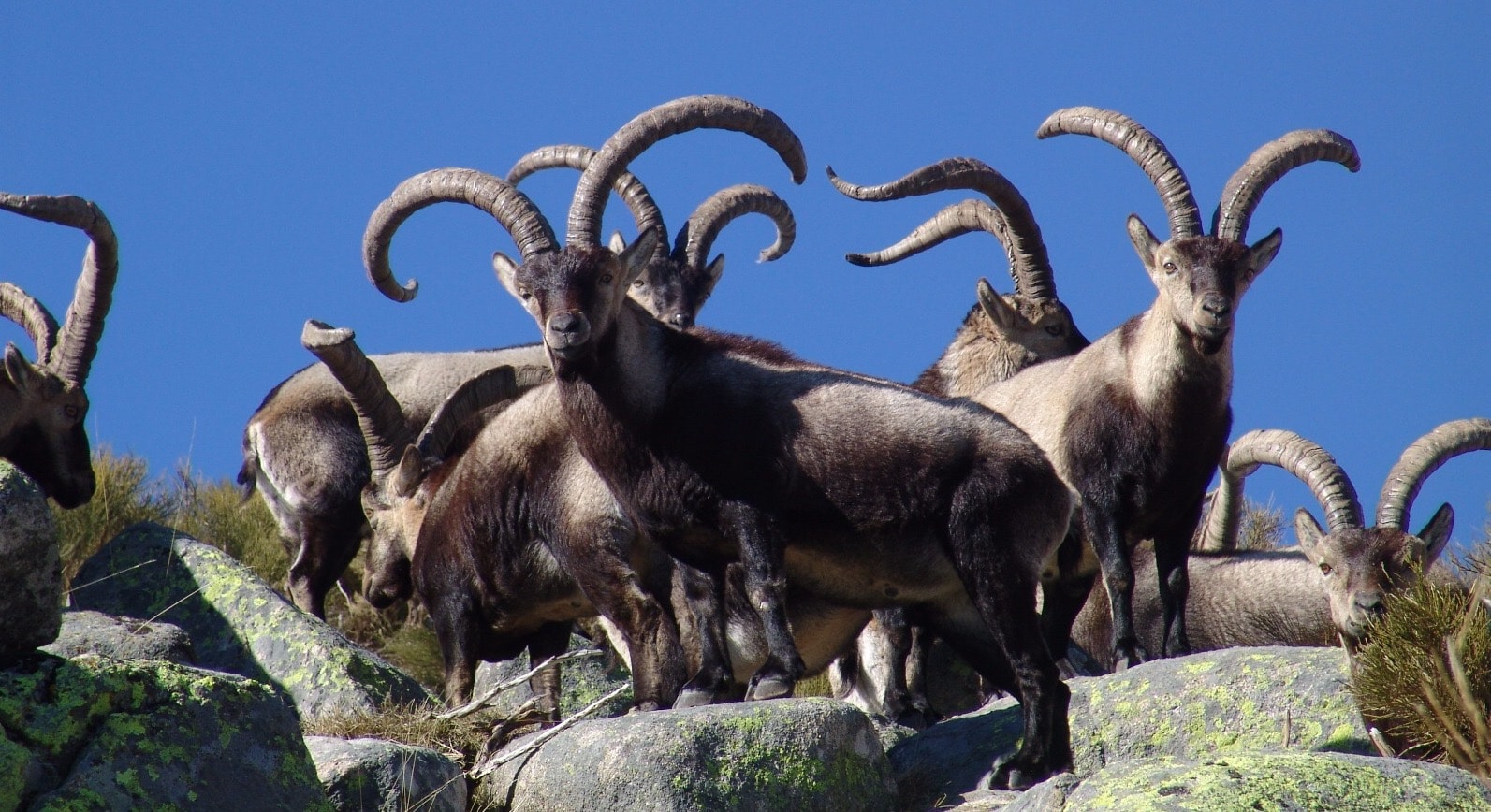 Gredos - IBEX
The Gredos Mountains lay over the central area of Spain, along Salamanca, Cáceres, Ávila, Madrid and Toledo counties The most famous -and thus the most expensive- subspecies of Spanish Ibex can be hunted here .
For a non-hunter the difference between the Gredos and the Beceite Ibex might not be significantly visible, though, surely the biggest trophies are hunted in this area. 
The Gredos Ibex has the 2nd biggest body and the darkest hair and horn. Male horns are big, wrinkled and ringed, rise vertically and lean out and back in a lyre form, with the top inwards.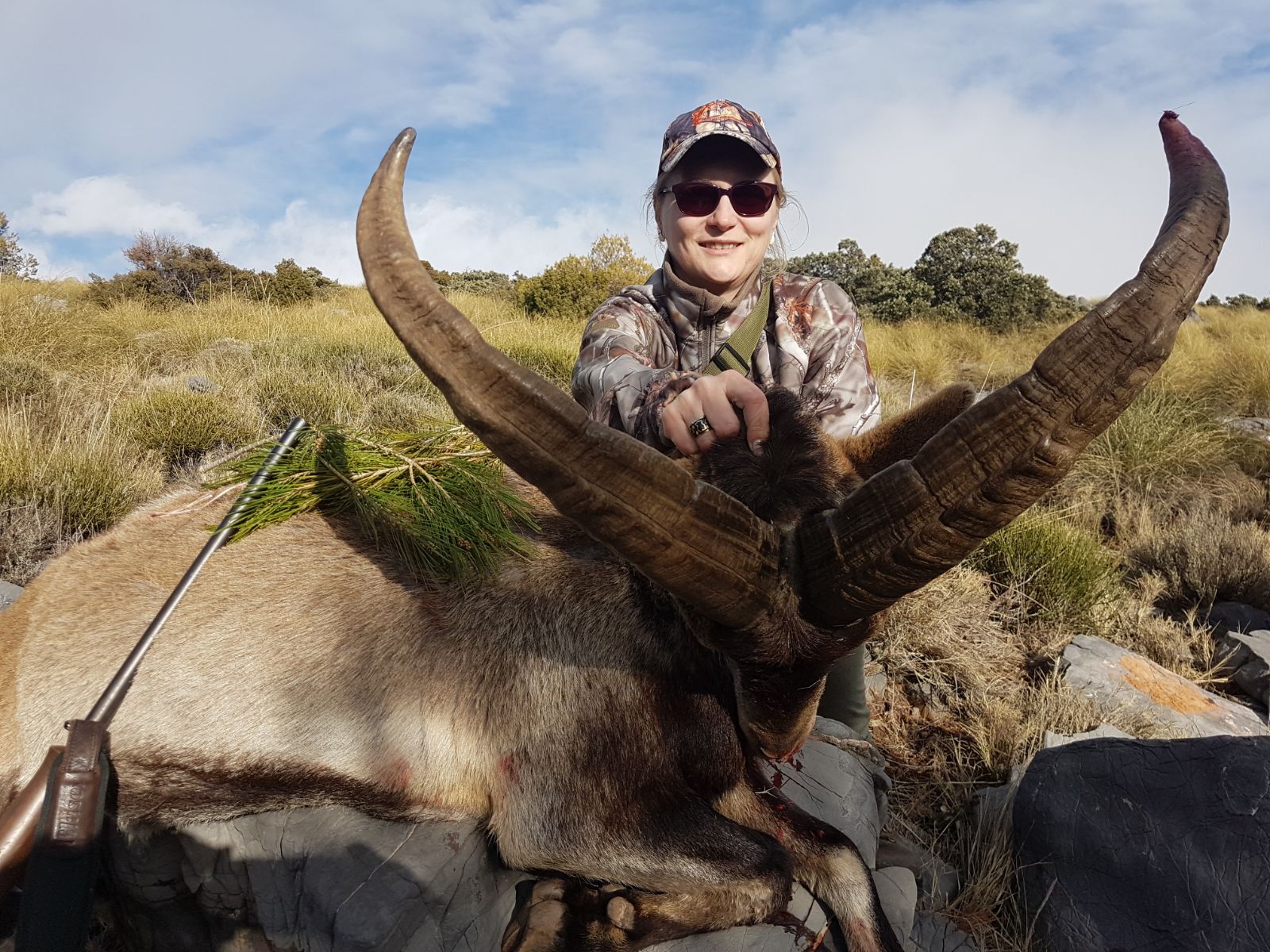 Sierra Nevada and RONDA - IBEX
In the South-Easter territories of Spain, in the Tejada Mountains lives the Sierra Nevada Ibex. Its body and horn is generally smaller than the Beceite or the Gredos', but it is slightly bigger than the Ronda Ibex. In the Sierra Nevada, the male's horns grow long and follow an extraordinary backward curve, which looks like the shape of a sheep's horn.
The Ronda Ibex is the smallest of all, both body and trophy. This one has the thickest trophy, though. It can be hunted in Malaga county, 2 hours from Granada in the Ronda Mountains.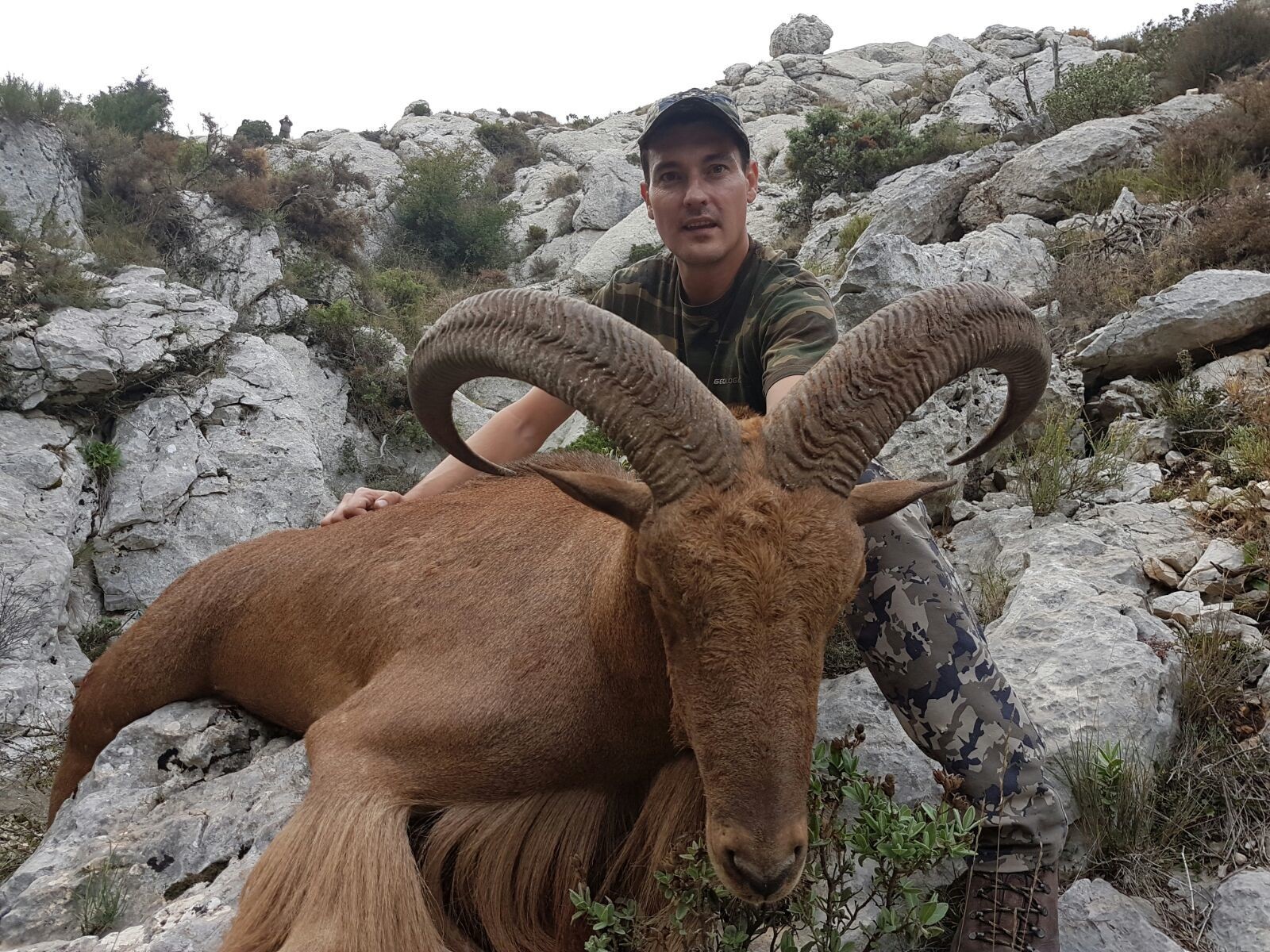 BARBARY ShEEP
THERE ARE LICENSES FOR BARBARY SHEEP IN SPAIN, AGAIN!
This is the perfect time to hunt Barbary Sheep in Spain, as it was prohibited for approx. 2 years and it can't be know, for how long do they allow the hunting. It is a really special and extraordinary sheep species who's trophy can't be easily obtained. We'll take you near Valencia, Murcia o Alicante where you can enjoy a beautiful, but not so difficult mountain hunt. We recommend this hunt for beginner mountain hunters, too. 
Monteria and red partridge hunt
try out the spanish hunting traditions with your friends along a long weekend!
One of the red-legged partridge hunting paradise located in the heart of La Mancha, has offered the possibility of enjoying some wonderful hunting days in a traditional upscale preserve surrounded by an outstanding natural environment.
The Sotuélamos Hunting Preserve has gained its high reputation thanks to the exceptional quality of its partridges, to the unbeatable organization and to the exceptional customer treatment which has enabled us to become leaders in driven partridge shooting within the national territory.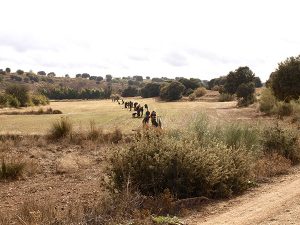 We have 6,500 hectares in a classic field which consists of vineyards, crops, scrubland and brush. We can carry out driven partridge shootings every day during the hunting season, from October to February.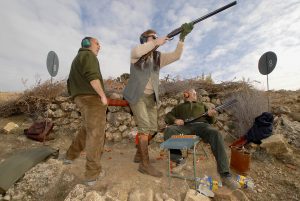 It is also possible to participate individually or in a group, as well as no hunter companions.
Montería: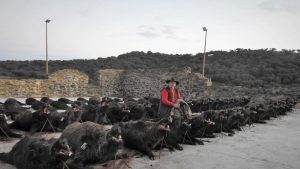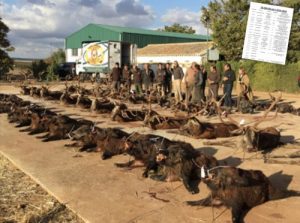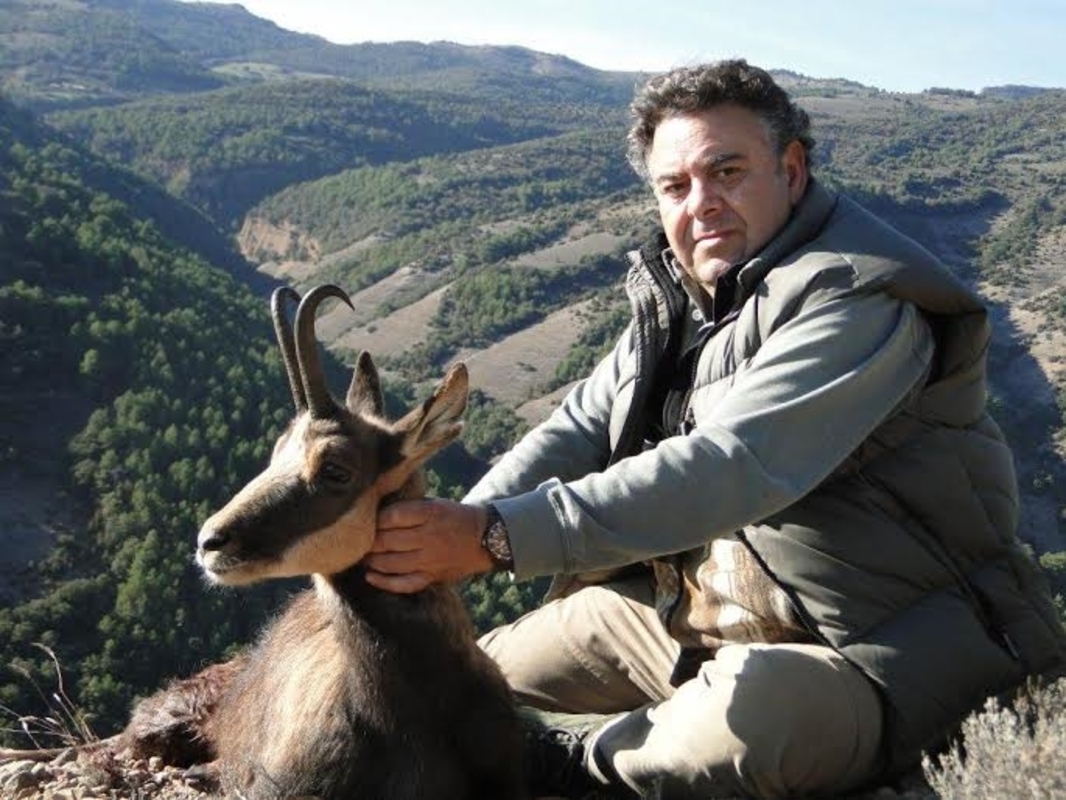 chamois
In Spain are two kinds of chamois:  Pyrenean Chaomis and the Cantabrian Chamois.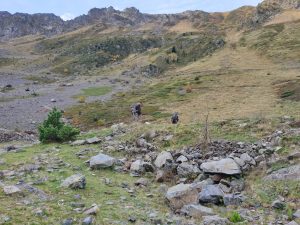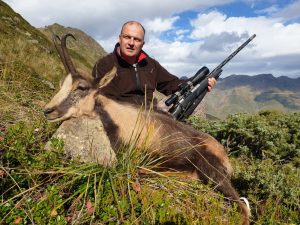 An exclusive, and very interesting hunting destination, offering not only an exciting selection of game species, numerous can only be hunted in Spain, but also fantastic scenery, and hunting traditions that stretch back for centuries.

boc balear in mallorca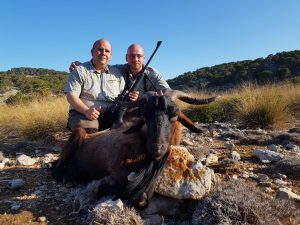 A unique nature in Mallorca is the perfect setting for a mountain hunt for the sought after Balearen Wild Goat. Book your hunt and vacation with us in this beautiful island! The best hunting time is in autumn but we can hunt all of the year.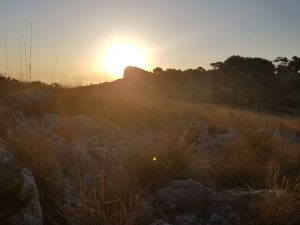 ask for an inquiry!
Have you been planning to hunt in Spain for a long time?
You went through our offers but you have further questions?
Have you decided what you would like to hunt for in Spain?
Get in touch with us and we will be at your service with further details.